Happy Six Months to my sweet baby girl! I cannot believe it has been half a year already! I'll post her six month photos next week along with all her stats and accomplishments. Here are two quick pictures (we're busy getting ready for the party, so photos will have to wait until next week)!
Can you believe she's gone from this...
...to this cute chunk?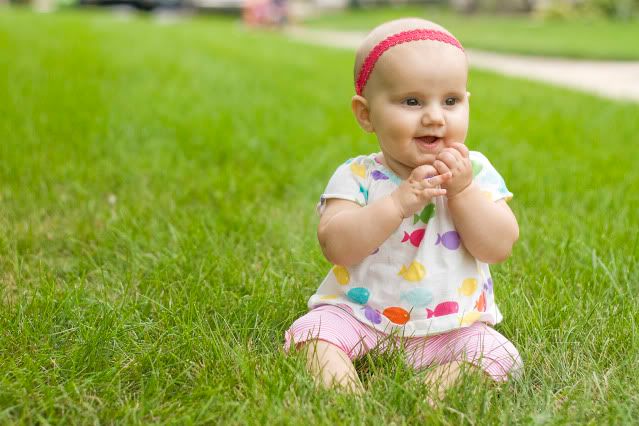 I love her so!