Yesterday we went to the zoo nearby us. Rilo
loved
it! Just kidding, she actually couldn't see anything covered in her stroller. But it was nice to get out and walk around with friends and enjoy the nice weather!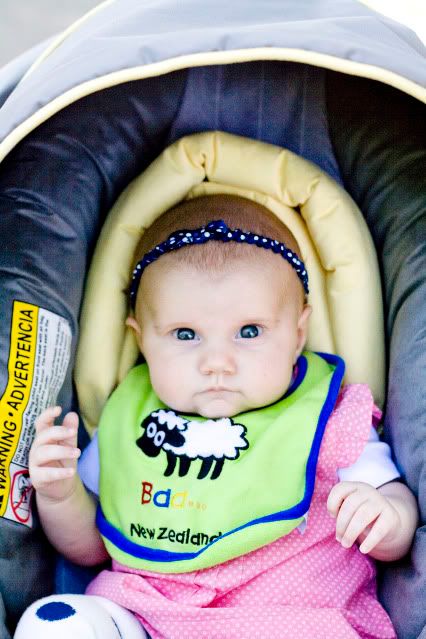 And after the zoo...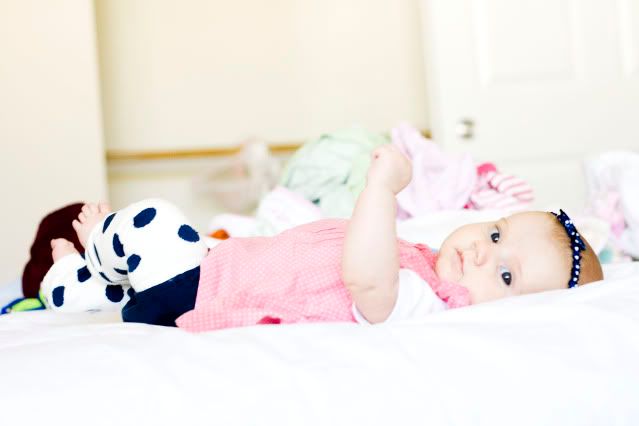 (Yes, that is a pile of clean laundry behind her...What a beautiful backdrop.)
Her little leggings in the photos the last 2 days are called Baby Legs and I think they are so adorable. I think I really like them though because I got an amazing deal on them on eBay. 5 pairs for $9.99 which is about how much one pair can cost. And they were new and I got to pick from a ton of different options! I love a good deal!