While on a walk (with Rilo in her bear suit), we discovered this!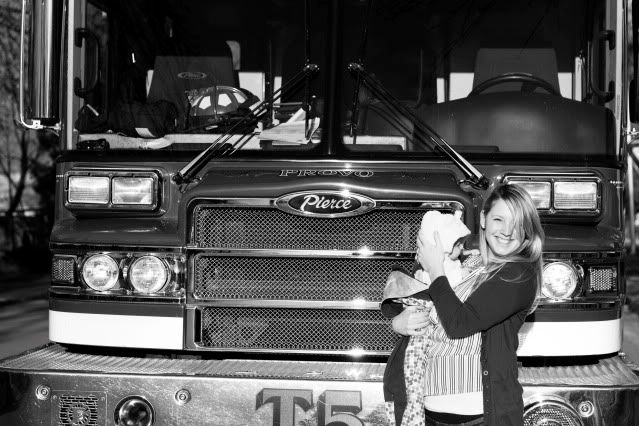 Rilo's first Pierce firetruck experience!
(If you're wondering, Cyle sells Pierce firetrucks.)
Also, I have NO idea what the firemen were doing. Hosing down a trashcan with a dead animal maybe?! There was definitely not a fire, that's for sure.